What is the standard for the length of the flat sling
The length of the round sling flat sling sheath is determined according to two factors: the length of the product and the needs of customers. The reason for saying this is because the length of the customer's demand cannot be greater than the length of the sheath that can be accommodated on the lifting strap.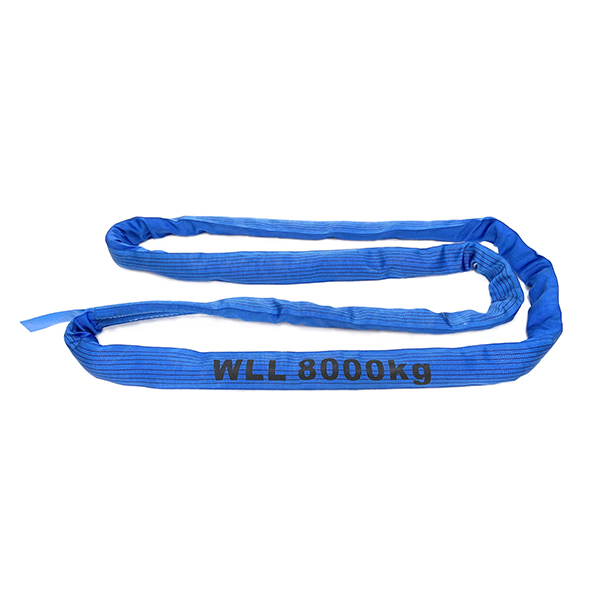 For example, when the sheath is added to the 5 tons and 8 meters white lifting belt, the length of the sheath that can be accommodated should not be greater than 7 meters. Because when sewing a flat webbing, the belt body only occupies a length of  meters, so the product can only place a meter long sheath.
According to the calculation method of the length of the sheath above, we only need to remember that when adding a sheath to the synthetic fiber hoisting belt, the length of the hoisting belt needs to be subtracted from the length of the two eyelets to accommodate the sheath. length.
This data is the size that the customized sheath cannot exceed, because after it must exceed this accommodating size, it will have a certain impact when using the product to lift. The length of the sheath added by the white sling is too long, occupying the open position of the eye, so the sheath is torn directly during use, and the product cannot be placed in the heavy. The manufacturer reminds you to pay attention when choosing a sheath to avoid unnecessary losses.